The Third NZ Contra Weekend
12-14 February 2016
Waipara
Was A Great Success!
Over seventy dancers, callers and musicians from the USA converged to Waipara Riverside Park together with locals and visitors from Aussie and UK for three days of dance, music and fun.
The talent for the weekend was provided by the participants. As in the past those on Allemand Joy tour have a great deal of skilled callers, contra musicians and dance experts. From overseas and other parts of NZ we had the same.
Contra dances Friday and Saturday nights and Sunday morning! Saturday workshops for dancers and musicians! Something for total beginners and experienced dancers too.
Friday Evening 7.30 pm - 10.30 pm - welcome contra dance
Saturday - Workshops throughout the day
Saturday Evening 7.30 pm - 10.30 pm - contra dance
(Locals please bring a supper plate)
Sunday Morning 8:30am Waltzing 9.30 am - 10:45 am - farewell the tour contra dance

Workshops during Saturday
Program
All were activity oriented.
Time/Venue
Hall (Main Building)
Training Room (Training Centre)
Lounge (Training Centre)
9 - 10:30 am
Hambo,Schottish or Reinlender: James Robertson
Learn a Morris stick dance: Hamish Dublon
10:45 am to 12:15 pm
Dutch Crossing Dance: Coral Eden
Old Time Dances: Lenny Bloksberg
Work up a contra dance tune - Margo
Lunch 12:15 - 1:15 pm
1:15 - 2:45 pm
International dance: Tim Sneed and Colonial Contras: James Robertson
Callers Experience Sharing: discussion
3 - 4:30 pm
Scottish Country Dance: Kath Burns and Scotch Measure
Contra dance style and flourishes: Duncan Cottrell & Moe Cairns
Waipara Riverside Park
Located close to Christchurch Waipara Riverside Park is self contained with bunkroom accomdation (or campsites). A large hall is onsite for the dances and smaller rooms available for workshops. Google map of site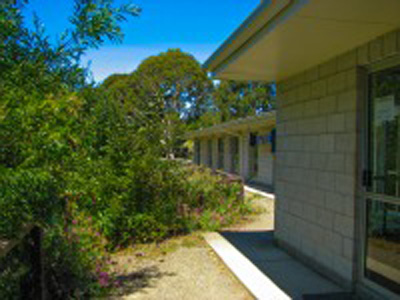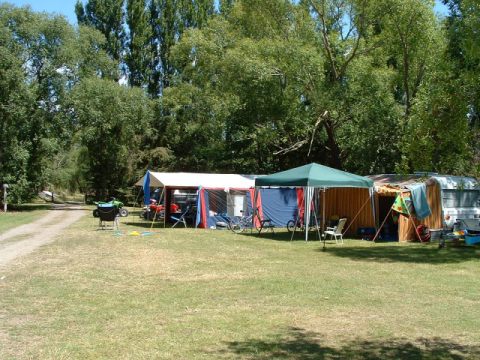 Allemand Joy Tour 2016
Julie Anspach continued the tradition started by Ron and Cathy Arps and brought an Allemande Joy contra tour to NZ February 2016. They donated their talent to help run this contra dance weekend.
More Dances by the tour were held around the country February
6 Feb Nelson (Waitangi Day) Victory Community 214 Vanguard St
10 Feb 7-9:30 Hokitika St Andrews Hall
12-14 Feb Waipara Weekend
15 Feb 7-10 Mt Cook next to YHA
18 Feb Wanaka
20 Feb Community Contra Dance Dunedin
22 Feb Advanced Contra Dance Dunedin
25 Feb Contra Dance Owaka Community Hall
27 Feb Auckland St Lukes Anglican Church
The tour contra callers: Vicki Morrison - Tallahassee FL, Jim Robinson - Sacramento CA, Robyn Blakley - Asheville NC, Mark Hessing - Prescott AZ, Chris Cantwell - Chattanooga TN and Tim Sneed - Augusta GA.

The musicians on the tour: Glenn Lee (Director, Accordion, Keyboard), Mark Hessing (Banjo, Fiddle, Guitar), Arlene Jamar (Keyboard, Accordion), Rob Lindauer (Viola), Jim Robinson (Viola, Recorder, Penny Whistle), Mary Dart (Recorder, Accordion), Dick Ginns (Mouth Harps), Betsy Foote (Fiddle), Thomas Gebhardt (Percussion), Vicki Morrison (Mandolin), Michael Hamrick (Fiddle), Steve Ketaltas (Guitar) and Chris Cantwell (Sound).
Background
When Ron and Cathy Arps came to NZ in 1998 for a wwoofing holiday, they fell in love with the country. Only their favorite dance form was missing. Since then they return every two years bringing contra dance musicians and dancers to tour the country. As a result there are now contra dances throughout New Zealand. In 2012, we felt the time was ripe for a grand get together - the visiting Americans and the contra convertees! In 2012 and 2014 weekends were held in Hokitika. They were a great success and this year we have decided to shift it nearer to Christchurch to make it more easily accessible. See this article by one of the past tours participants for more background.