The Second Hokitika Contra Weekend: Held 14-16 February 2014
Thirty dancers and musicians from the USA converged in Hokitika to help run this weekend. Three days of dance, music and fun.
The tour has a great lineup of contra callers: Keith Cornett-Eustis, Henry Ferguson, Graham Knight (UK) and Terry Stefan.

The musicians on the tour are: Avant Gardeners - Laura Light (fiddle) and George Paul (keyboard/accordion), Cathy Arps (fiddle), Arlen Bass (Fiddle/Mandolin), Patricia Klaers (dulcimer), Maureen Knight (UK) (keyboard) and Stevie Nix (guitar).
Here are two flyers: weekend details and contra summer. Share this event on facebook.
Contra dances Friday and Saturday nights and Sunday morning! Saturday workshops for dancers and musicians! Something for total beginners and experienced dancers too.
Friday Evening 7.30 pm - 10.30 pm - welcome contra dance
Saturday - Workshops throughout the day
Saturday Evening 7.30 pm - 10.30 pm - contra dance
Sunday Morning 8:30am Waltzing 9.30 am - 10:45 am - farewell the tour contra dance

More information or to request being on mailing list please contact Bill Baritompa.
Contra Dances - Friday and Saturday nights and Sunday morning
All dances will feature local NZ and tour musicians and are open to the public ($5). Local dancers are requested to bring a supper plate for the Friday dance. The dances will be onsite in the lovely hall.
Workshops during Saturday
Workshops Program - All will be activity oriented.

| Time/Venue | Hall | Kotuku Lounge | Tui Lounge |
| --- | --- | --- | --- |
| 11 am | Flatfooting (something like clogging) and the Salty Dog Rag - Terry Stefan | Calling and teaching contras - Keith Cornett-Eustis | Contra Dance Band Workshop - Avant Gardeners |
| 1 pm | Mini Concert by the Avant Gardeners | | Contra Tune Writing - Chilli Jam |
| 3 pm | English - Graham Knight, Unusual dances - Bill Baritompa | | |
Venue - Seaview in Hokitika
Seaview (03 755 5230) has a variety of accomodation - a lodge, basic hostels, camping and RV sites. The tour will be staying in the Kotuku hostel, and all other options are available for participants. A large hall is onsite for the dances and smaller rooms available for workshops. The kitchen facilities can be used by those staying.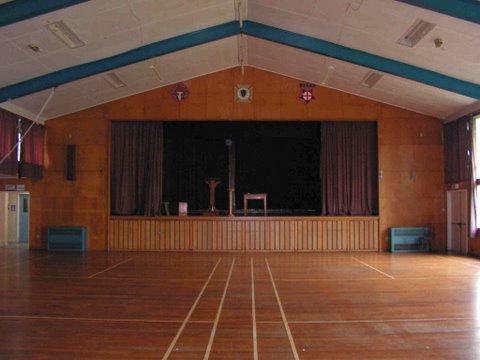 Google map of seaview site, Information and contact and photos
Cost and Registration
A $20 registration fee covers cost of entrance to the dances and workshops.
Accomodation and food must be arranged individually.
Hostel, camping and RV facilities are available onsite for NZ participants.
Accomodation options at Seaview (03 755 5230) (which include use of the kitchen) are:
Kotuku Hostel $30pp without linen $35 pp with linen. The Seaview Tui lodge $50. Single and twin rooms available.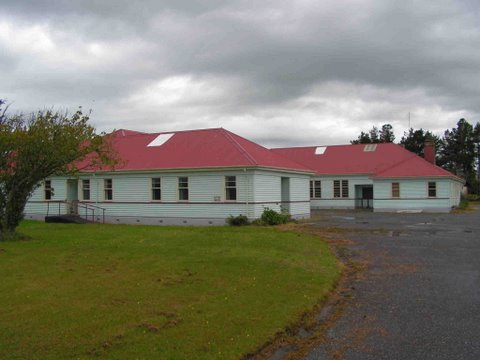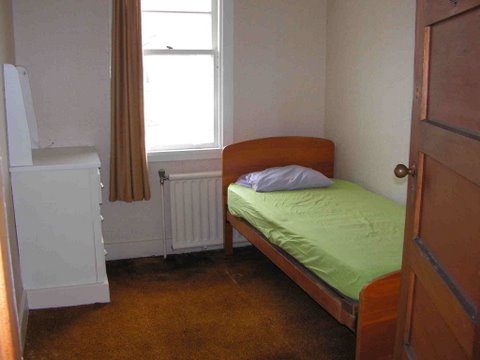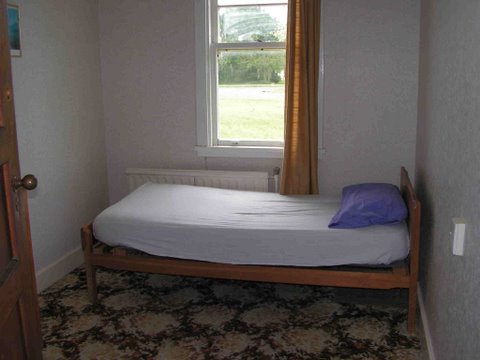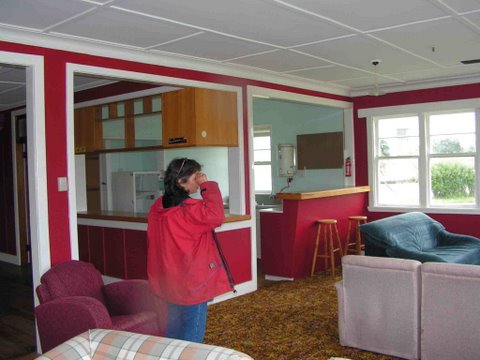 20 largish tent sites on front lawn $15 pp. Use hall toilets and kitchen and Seaview/ Tui showers.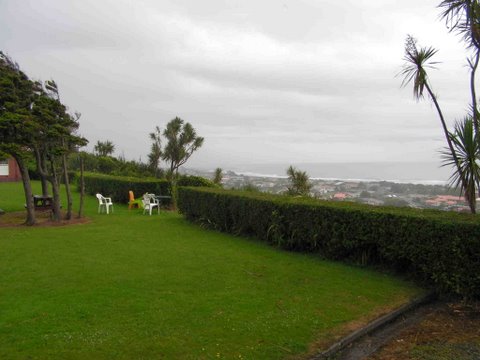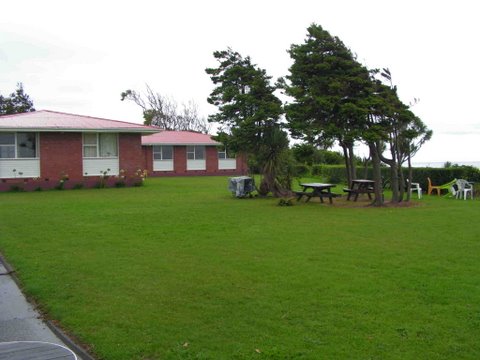 RV sites - 4 with power $30 site/night. Any number without power (parking) - $25 per site.
Here are some contact details for the closest motel-type accommodation.

Fitzherbert Court Motel 191 Fitzherbert St 03 755 5342
Shining Star Beachfront Accommodatation 16 Richards Drive 03 755 8921
Beachside Motels and Holiday Park 252 Revell Street 03 755 8773
Aneden Motel 123 Tudor St 03 755 8193
The Olson' s motel is further away alongside the river: Rain on the Roof 92 Gibson Quay 03 755 7097
More Dances by Ron and Cathy's tour January and February
25 Jan Auckland Folk Festival
27 Jan Auckland
1 Feb Dunedin
3 Feb Dunedin
6 Feb Mt Cook (Waitangi Day)
7 Feb Woodbury
8 Feb Christchurch
10 Feb Kaikoura
12 Feb Hanmer Springs
14-16 Feb Hokitika Weekend
17 Feb Motueka
22 Feb Wellington
Background
When Ron and Cathy Arps came to NZ in 1998 for a wwoofing holiday, they feel in love with the country. Only their favorite dance form was missing. Since then they return every two years bringing contra dance musicians and dancers to tour the country. As a result there are now contra dances in Dunedin , Wellington, and Christchurch. In 2012, we felt the time was ripe for a grand get together - the visiting Americans and the contra convertees! The first Hokitika Weekend was a great success. See this article by one of the past tours participants for more background.